Can you help me get rid of cutter bees? I thought maybe there was a plant of something that would repel them. Every year we spend lots of money, for us, on flowers and every year these bees chew holes in them. If you can help I would appreciate it immensely.
This is an easy one. Cutter Bees will be very active in the spring and though in general they serve a beneficial role in nature, they can be quite destructive once they target a specific plant or flower bed like it sounds is happening at your house. To stop them, you should apply some CYPERMETHRIN to any plant you want to protect. This product will both repel them and kill them if they persist. In general these bees are smart enough to avoid the treated area and will stay away once you spray. Expect to treat once every 1-2 weeks at the start of the season and then less frequently as the warm season moves along.
Use 1 oz per gallon of water and apply 1 gallon of mixed solution for every 500 sq/ft of leaves, foliage and other surfaces where they're active.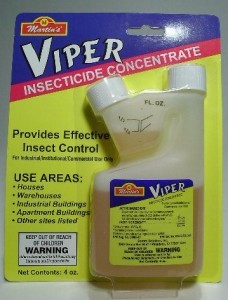 Use a good HOSE END SPRAYER to apply the Cypermethrin.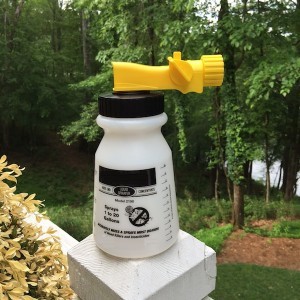 Please note these treatments will kill the bees if they insist on landing on the treatment. But since they will readily detect it, they will usually move away. That being said,  NBS INSECT REPELLENT. is a non killing repellent which won't kill anything but will definitely repel them too. Like the Cypermethrin, this product can be mixed with water and sprayed on the home or nearby flowers.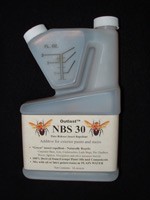 Mix 3 oz per gallon of water and use the Hose End Sprayer above to apply it or a good PUMP SPRAYER. Use 1 gallon per 500 sq/ft for good protection.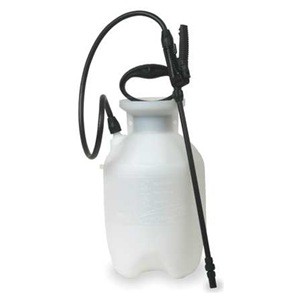 Give us a call if you need more help. Our toll free is 1-800-877-7290 and we're open 9:00 AM to 6:00 PM Mon-Thur; 8:30 AM to 5:00 PM Friday and 9:00 AM to 1:00 PM Saturday, Eastern Standard Time.
Jonathan
Customer Care
http://bugspray.com
1-800-877-7290
PS: Please show your support for our business by purchasing the items we recommend from the links provided. Remember, this is the only way we can stay around and be here to answer your questions and keep our web site up and running. Thanks for your business!